Nov 10, 2021 04:50 PM Central
Sherma Cundall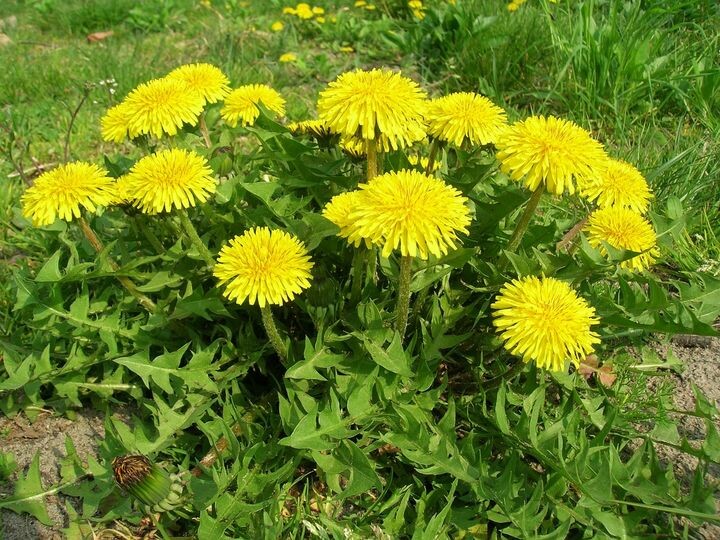 MAKE YOUR OWN DANDELION TEA
I don't know what it is like in your Neck of the Woods, but here we are getting a little break this week from the cooler weather. It will be 70's all week, and I can see a few dandelions in the yard. Makes me think about the Spring, though that is a few months away. I thought I would post this info on making Dandelion Tea. Great to think about when we get closer to Spring.
I have had these bitter leaves and flowers in salads and other recipes, but I am all about learning new ways to preserve foods. I tried the dandelion tea using fresh dandelion leaves and decided to try dehydrating dandelion leaves to make tea. It is delicious and perfect for storing long term. I heard the flowers don't dry so well (They turn to fluff.) but it is the easiest, least bitter tea from the dandelion plant, so I made it fresh. Yum!
There are many ways to make dandelion tea, but here are the methods I used.
*Use only dandelions that have not been sprayed with chemicals, such as herbicides, pesticides, or fertilizers.
Dandelion Leaf Tea can be made from fresh dandelion leaves or leaves that have been dried. It is a little bitter, but tasty with honey. Because of the medicinal properties of this tea, drink only 1-3 cups per day, according to University of Maryland Medical Center. Gather dandelion leaves that are young and tender. Wash and dry them. I use a salad spinner or pat them dry with paper towels.
To make one cup of dandelion tea, take about six fresh dandelion leaves and cut them into small pieces. Place them in your tea cup, cover with boiling water, and steep for 5-10 minutes. Sweeten and enjoy.
To make about a quart of dandelion tea, fill a kettle with 1 quart of water and ½ quart of fresh, chopped dandelion leaves. Bring water to a boil; boil for 5-10 minutes. Strain dandelion leaves from water, sweeten, and serve hot or allow to cool, refrigerate, and serve cold.
DEHYDRATING DANDELION LEAVES
Place clean, dry dandelion leaves in your food dehydrator at 135 degrees F until leaves are crispy. Remove leaves and rub between your hands or use a mortar and pestle to crush. Remove larger stems.
To make tea made from dried dandelion leaves, place 1-2 teaspoons of dried, crushed dandelion leaves in a tea ball or tea bag, place in tea cup, add 1 cup of boiling water, and steep for 5-10 minutes. Serve hot or cold.
1 Corinthians 10:31 "So, whether you eat or drink, or whatever you do, do all to the glory of God."
Grab a handful of dandelion flowers (about 8-10 heads).
Wash and remove the green bottoms. Place flower petals in a tea ball. Place tea ball in a teacup and add one cup of boiling water. Steep for 20 minutes, sweeten with your favorite sweetener (mine is honey), and enjoy.
Disclosure: This information is not intended to be a replacement for advice from a licensed medical professional. It is not intended to diagnose, treat, cure or prevent any disease. Info from Mama's Homestead
Want to be the first to know when I share news from the homestead?