May 21, 2022 05:06 PM Central
Sherma Cundall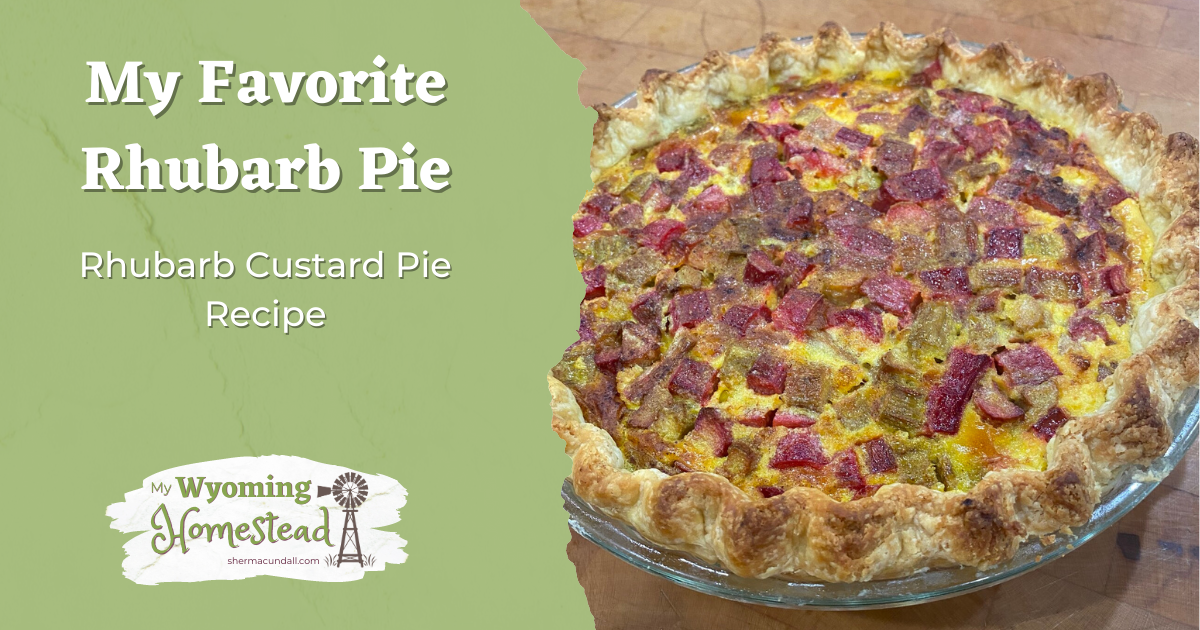 You're invited for pie and coffee! But call first, because hubby Jerry may have eaten it all!
I'm a little bit old fashioned...actually I'm a lotta ole' fashioned...so much so that I enjoy baking pies. And my hubby is pretty much addicted to pies so that makes it even more fun! I've never seen a pie he didn't like but he does have his favorites. The more tart the better so I guess that's why rhubarb is pretty close to the top of his favorites list.
This recipe came from a long line of awesome cooks in my family. The old fashioned in me prefers making it with eggs from my own pasture raised hens and cream and butter from Violet, my granddaughters milk cow.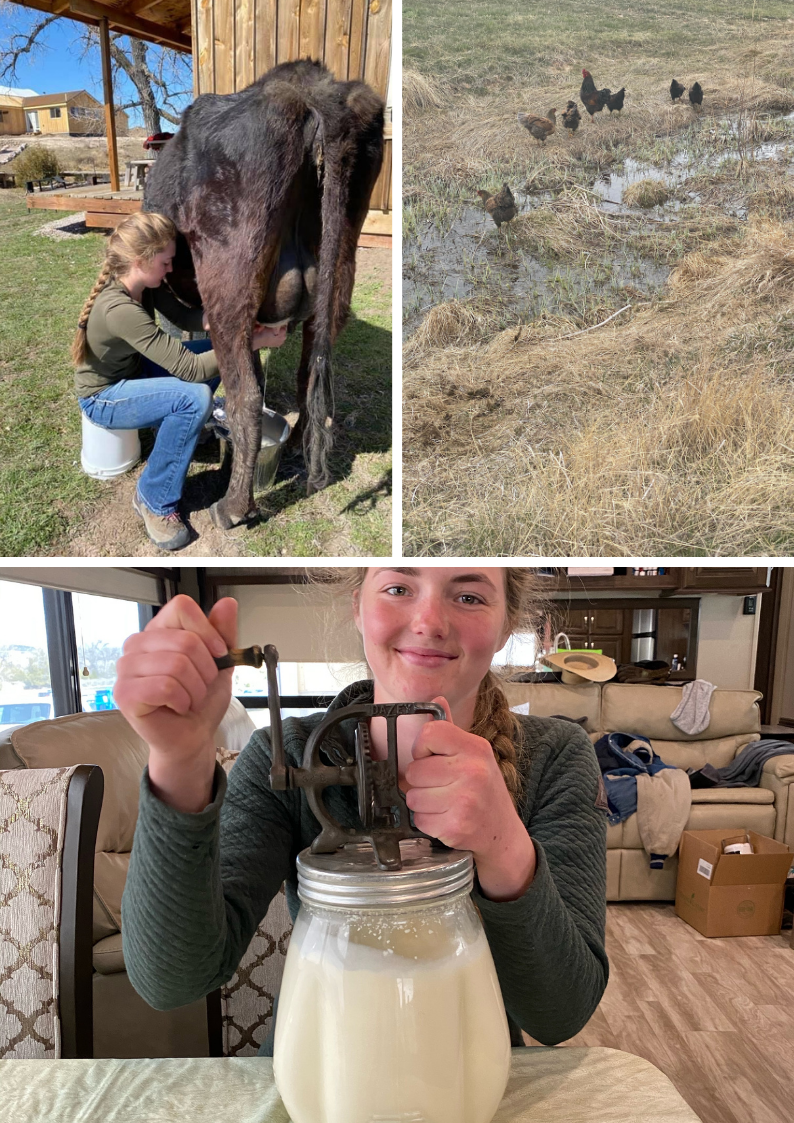 RECIPE: RHUBARB CUSTARD PIE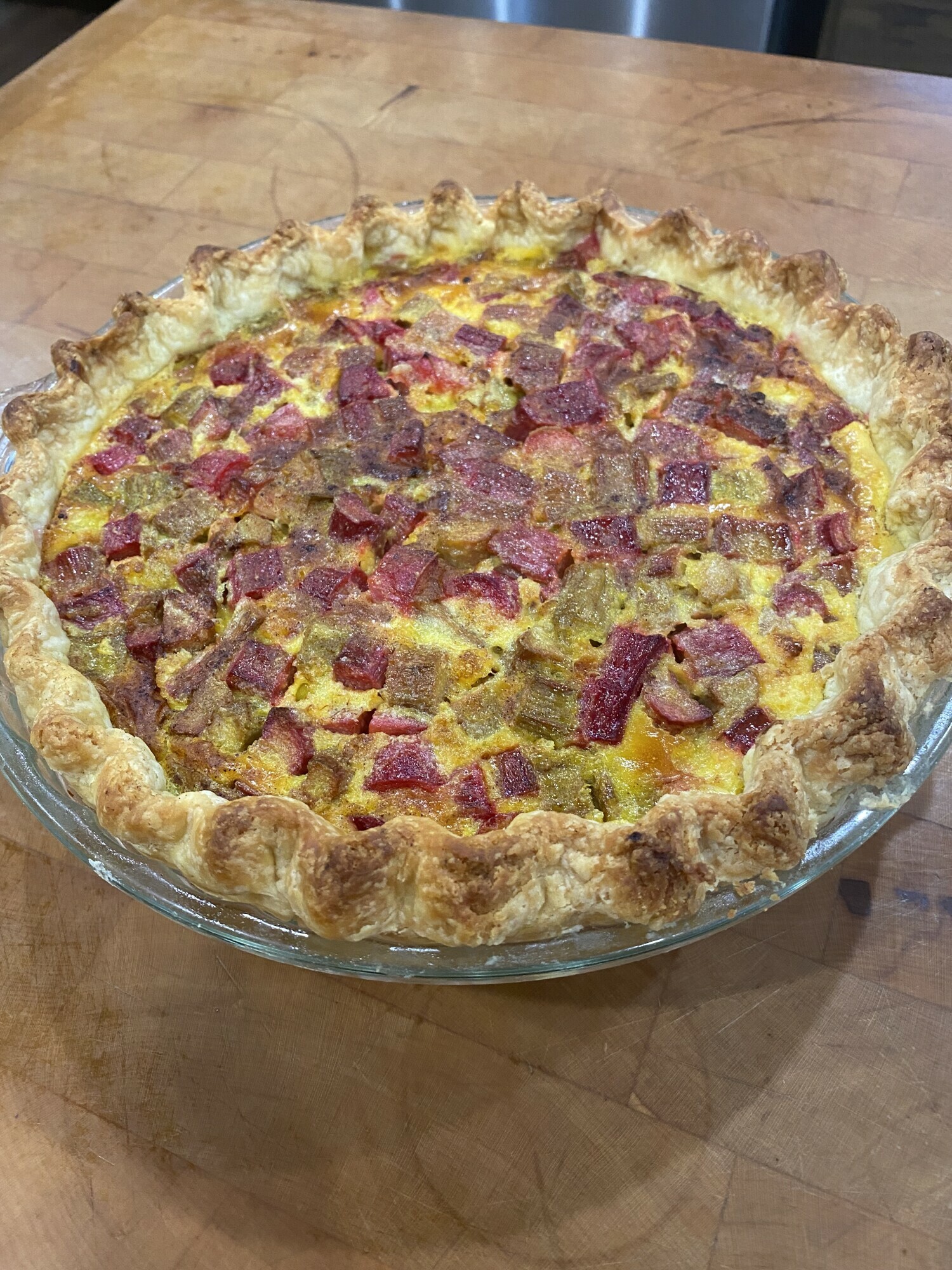 Ingredients
1 cup granulated sugar
1/4 cup all purpose flour
1/4 tsp ground nutmeg
3- 4 cups fresh rhubarb, diced
1/2 tsp orange zest
1 tsp vanilla extract
1/4 cup heavy cream
2 large eggs
1-2 tablespoons salted butter
9 inch unbaked pastry pie crust
Instructions
Preheat the oven to 375 degrees F
In large bowl, combine sugar, flour, and nutmeg. Stir to mix evenly
Rinse the rhubarb and pat dry. It doesn't need to be peeled. Dice into
small 1/2 in pieces. Measure 3 -4 cups diced rhubarb and add to the sugar and flour mixture. Set aside.
Whisk together orange zest, vanilla extract, heavy cream, and eggs. Whisk to thoroughly beat the eggs into the mixture. Pour the cream mixture into the rhubarb mixture and stir to combine. Pour the filling into the unbaked pie shell. Dot small pieces of the butter over the top of the filled pie. Bake for 45 - 50 minutes, covering the crust loosely with aluminum foil after the first 20 minutes once the crust has browned.
Want to be the first to know when I share news from the homestead?