Feb 3, 2020 03:56 PM Central
Sherma Cundall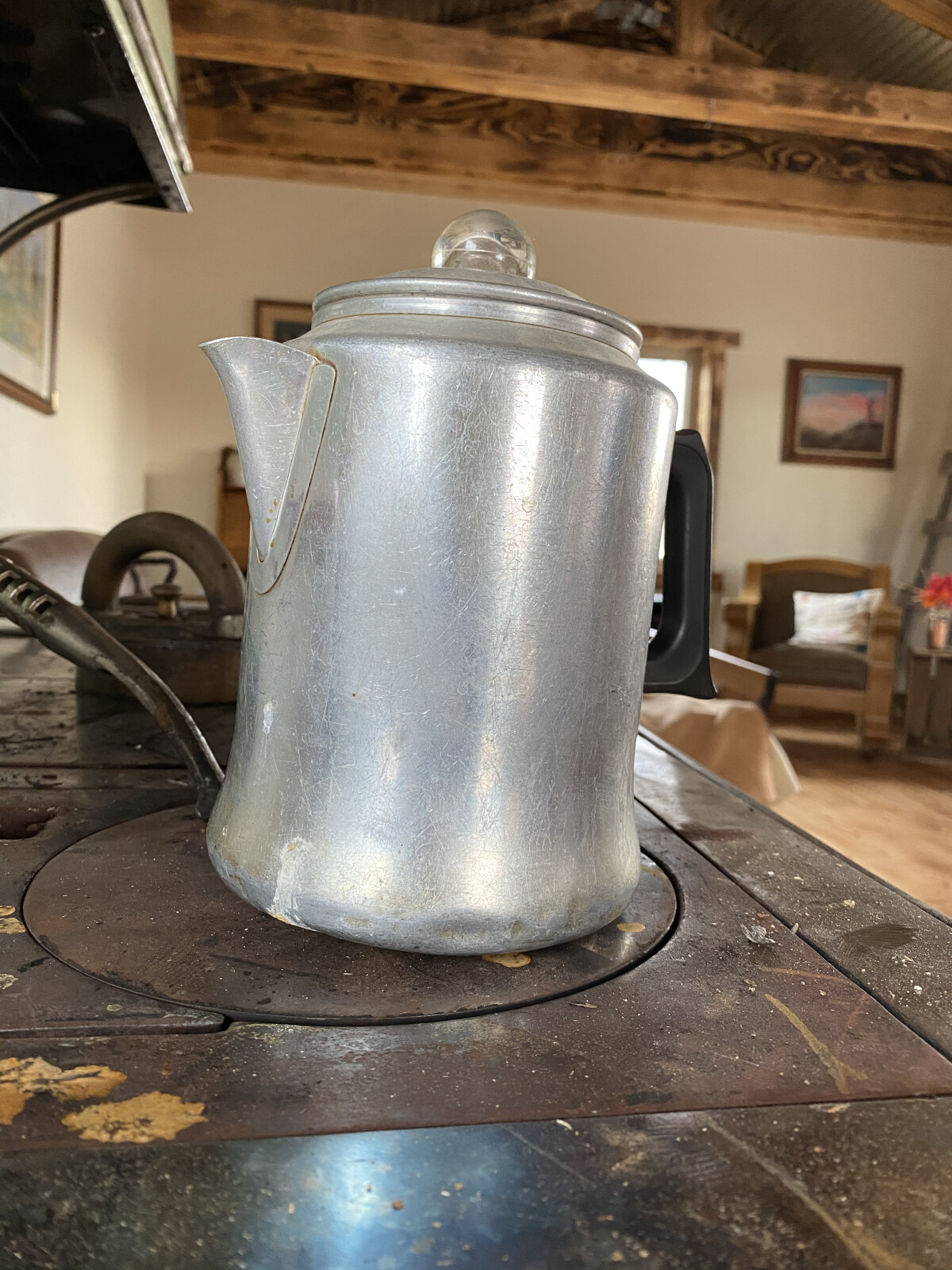 THE COFFEE POT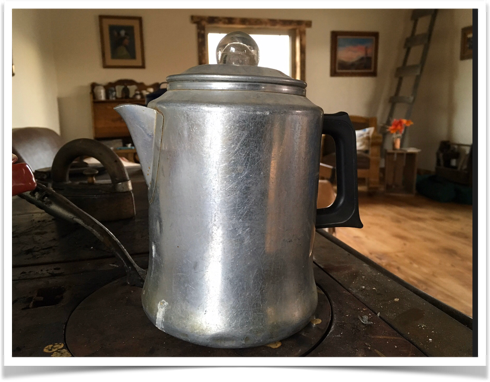 I'm Sherma Cundall, and I'm old fashioned because I want to be! I enjoy sharing my old fashioned things with you, just in case you might be interested in being old fashioned too.
This old tin coffee pot belonged to my mother. I'm not sure how old she was when she got it, but I know she had it when she started teaching school at the age of 18, in a one room school on the southern Colorado plains a long way from anywhere. When Mom passed away a couple years ago at age 90 the coffee pot became my treasure. It brings with it so may stories and memories…family, friends, neighbors, pie, cinnamon rolls, conversation and laughter!
Making coffee in this pot brings with it an experience…the aroma of the grinding beans, listening to the musical sound of it perking on the wood stove as the fragrance penetrates the air and family and friends sit around the table chatting about the day ahead. As a little girl I loved watching the coffee as it bubbled up in the glass dome on top.
That first cup, such a simple thing, yet an experience that created moments to be treasured. It was such an everyday thing back then, and yet, while we still enjoy our cuppa Joe…something very valuable is missing…
How did we get from the pot to the pod? How we get from the simple, slow paced lifestyle of yesterday to the rat race we live in today?
I'd like you to wonder about that, as you plop your coffee pod in the Keurig, slide your go cup under the drip, punch the button, and in a few seconds, grab it and head out the door to deal with the stresses of your fast paced day.
I challenge you to be a little old fashioned today… slow down, take time to smell the coffee and most of all, enjoy the experience!
Want to be the first to know when I share news from the homestead?